You can have access to the invoice payment details by accessing your invoices, on the first page of the invoice you will find the information of Tribal's American entity (Aingel Corp).


If you're looking for the tax information of the Mexican entity, you can find it here: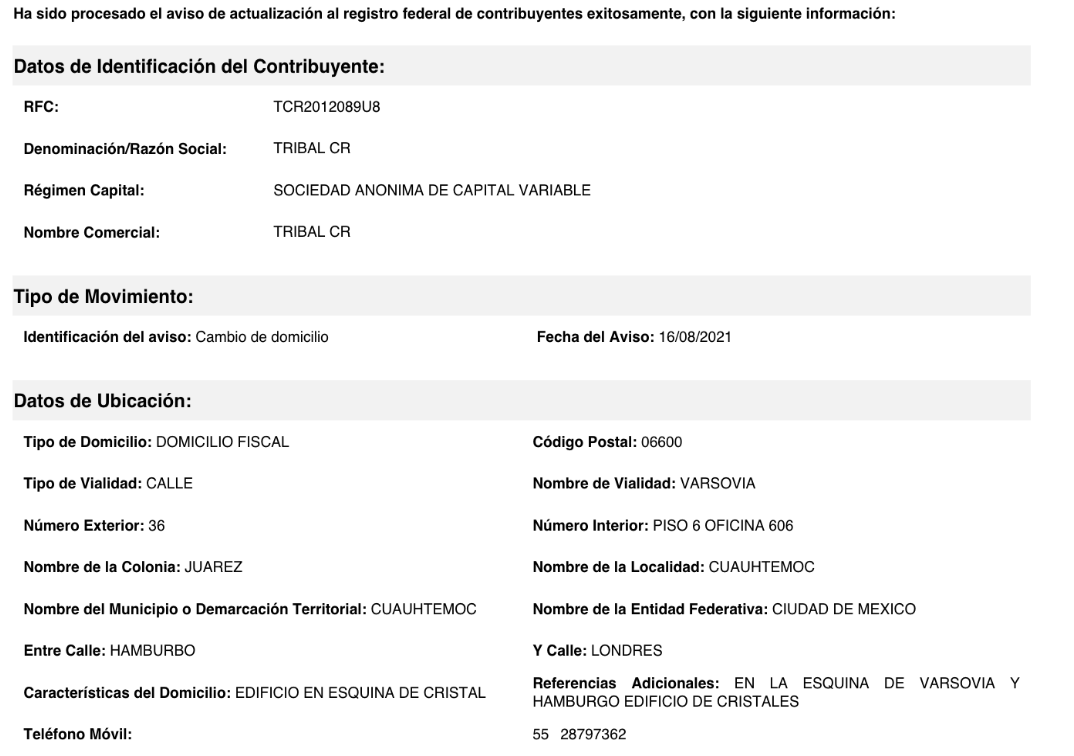 If you have any questions don't hesitate to contact our customer support team through this link by filling the form or by sending an email to support@tribal.credit. On the active cards section, locate the card that requires a name change.